Hi Moms, are you pregnant now. Congratulations for that great news for you and your husband. I'm sure it will become a amazing moment for both of you. To help you more on your pregnancy, please find below the Pregnancy week by week information: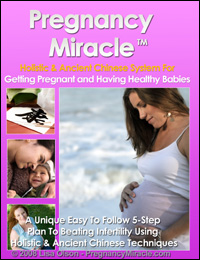 Pregnancy Week 1
As you finish your period and your body begins to get ready to ovulate, if want to get pregnancy stop smoking and drinking especially and avoid other risks that might harm your baby when you become pregnant.
In you and your partner have decided to have a baby it is from this point that you should start having sex often ensuring that when you ovulate your egg will be fertilized.
Pregnancy Week 2
During the second week your uterus wall begins to thicken preparing for ovulation, of a single egg, although if you produce more than one you may get pregnant with more than one baby.
Pregnancy Week 3
By the third week of your pregnancy you will have ovulated and if you have been having sex regularly your egg will be fertilized.
It is possible that as the egg implants itself into the uterine wall you notice little spots of blood this is a condition called implantation bleeding and is nothing to be concerned about at all, in fact it is a good sign.
Pregnancy Week 4
By now you can officially describe your condition as pregnant, pregnancy tests conducted now will confirm this fact.
It is likely that you will start to feel 'pregnant' now, you may well be feeling more tired, have sore breasts and you will want to go to the loo often. Because of hormonal changes you may have mood swings.
Pregnancy Week 5
This week tiredness and headaches are on the menu as your baby's heart begins to beat and you baby begins to grow to around 2.5mm.
Pregnancy Week 6
Morning sickness seems almost like a way of life as pregnancy continues to have its effects and the placenta develops a lining. It is a hectic time for the primitive baby inside you too, growing to about 6 mm, growing features such as an inner ear and a larynx and the very beginning of limbs.
Pregnancy Week 7
Spots may start to cover your face and morning sickness occurs at any time of the day as the baby grows to about 9mm. Kidneys grow and are discarded as your baby uses three sets usually at the 7th week baby is using 'its' (no sex can be identified just yet), 2nd set.
Pregnancy Week 8
Your baby has grown to 11mm and is developing parts of its brain, ovaries or testes, bones start to form and to celebrate your baby might begin to start moving.

Pregnancy Week 9
As your baby reaches 17mm or so and now weighs about 1 gram you may start to have dizzy spells to add to your other symptoms.
Pregnancy Week 10
You stomach will definitely be swelling and your baby begins it fetal period, growing to 35mm and weight around 4 grams.
Pregnancy Week 11
You will begin to notice weight gain and your baby will weigh just 7 grams and his or her head will be half the size of its body.
Pregnancy Week 12
At around 12 weeks morning sickness and other symptoms begin to reduce and will stop soon, your baby's brain is beginning to have a structure and its weight will have increased to around 14 grams.

Pregnancy Week 13
The 13th week is the start of the second period of pregnancy it is called the 2nd trimester and it is a good time for mothers and their unborn babies. Baby weight around 29 grams and is continuing to grow.
Pregnancy Week 14
Now your body begins to develop brown marks, the area around your nipples becomes darker and gets larger and a line shows from your stomach to the top of your vagina. Bay will have grown to around 12.5 mm and begins to produce urine.
Pregnancy Week 15
Your heart expands as it pumps around 20% more blood than normal around your body, and you should start shopping for maternity wear you are going to need it very soon.
Around 15 weeks babies can start sucking their thumbs, they weigh 70 grams or so.
Pregnancy Week 16
Baby's nails form as its ears move from the neck to the head and movements may feel co-ordinated.
Pregnancy Week 17
As you may be sweating more baby has grown to 142 grams and for the first time weighs more than the placenta. Your baby will be able to hear things and sudden noises may make it jump.
Pregnancy Week 18
You will find it difficult to sleep as baby (198 grams) grows.
Pregnancy Week 19
Now 227 grams baby is growing hair, teeth buds and if female primitive eggs in her ovaries.
Pregnancy Week 20
At 283 grams baby now sleeps more.

Pregnancy Week 21
Baby just moves and gains weight – 369 grams.
Pregnancy Week 22
As above but now 425 grams.
Pregnancy Week 23
Fingernails have all but grown and now baby weights 510 grams.
Pregnancy Week 24
A baby is now almost completely formed, it can regulate body temperature and weighs 595 grams.

Pregnancy Week 25
At 709 grams baby's bones are almost formed.
Pregnancy Week 26
Now 794 grams baby can hear normal sounds, and may react to light and darkness.
Pregnancy Week 27
As mother really gains weight baby weights 900 grams.
Pregnancy Week 28
This is the beginning of the 3rd trimester doctors visits are twice a week by now and your breasts will begin to leak. Baby meanwhile has eyelashes if male his testes will drop and whether male or female baby will weigh close to a kilo.

Pregnancy Week 29
Baby's movements calm. Physically baby now makes red blood cells and urinates about half a litre a day.
Pregnancy Week 30
Baby weighs 1.36 kilos am may be as big as 37.5 cm.
Pregnancy Week 31
Your stomach swells and your insides may feel sore as your baby gets bigger. Baby will be able to 'see' light and respond to it and will weigh 1.5 kilos.
Pregnancy Week 32
It is possible that you may experience contractions this is natural and nothing to worry about. At 1.7 kilos baby is quite still.

Pregnancy Week 33
Baby may have gain another 100 grams and continue to be still.
Pregnancy Week 34
Now 42.5 cms long and weighing 2 kilos or so baby is ready to be born and your body is responding, more practice contractions.
Pregnancy Week 35
You back ache will continue now until baby is born as will the sleeplessness and the regular trips to the loo.
Pregnancy Week 36
Baby will move into the birthing position.
Pregnancy Week 37
At 37 week and from now on your baby is ready to be born as you pregnancy has completed its 'term.'

Pregnancy Weeks 38, 39 40 and 41 will be spend by you both waiting for the birth.
Pregnancy Week 42
Your baby will have been born by now.
GD Star Rating
loading...
GD Star Rating
loading...
PREGNANCY WEEK BY WEEK - Week 1 to Week 42

,
baby tags:
pregnancy week by week
,
pregnancy week by week pictures
,
pregnancy week by week in hindi
,
pregnant
,
40 weeks pregnant
,
39 weeks pregnant
,
pregnancy week by week hindi